Yes.
On the fourth step of the release builder, you'll see a section to set your release date.
You should set a custom release date if you need your release to go live on a specific date.
We recommend choosing a custom release date as early as 2-3 weeks for a better chance of your release going live on all stores on your specified date, though you can choose as early as 14 days.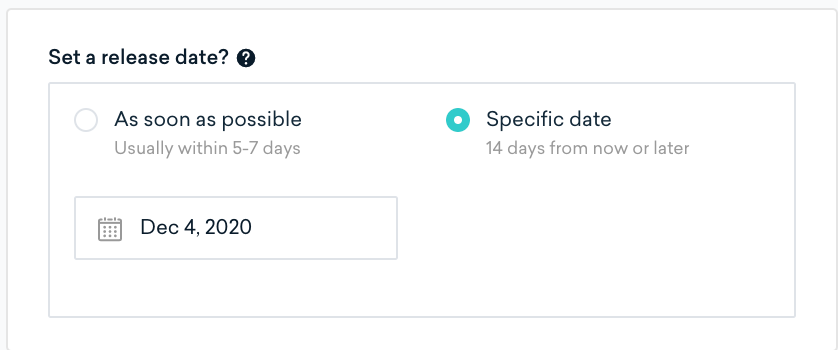 There can be unexpected delays on our side or with stores, so it's always better to give a bit of leeway here.
Since we can never foresee store delays, we can't guarantee that your release will make it live on your specific date if it's too close in the future.
If you don't set a custom release date, your release will usually go live within 2-6 business days after you've submitted. Each store will be different, and some stores can take a little bit longer.
Updated