Follow these instructions to install the Sessions plugin and enable audio streaming from your DAW.
Installation
If open, close your DAW.

Launch the ​Introduction to LANDR Sessions​ installer.

a.

Authorize the installation of VB-Audio

Follow the onscreen instructions until you receive the following confirmation.
Confirm your DAW audio preferences
Open your DAW and go to the audio preferences.

Check your DAW audio preferences to confirm your audio driver is still set to your audio interface or the computer's built-in output.
Note: Your audio driver should N​OT​ be set to VB-Audio for output or input.
Setting up the Sessions plugin
In our DAW, go to your plugins list​ (VST3, or AAX).

Click 'LANDR'.

Select 'LANDR Sessions' to add LANDR to your Master fader/bus.
Note: Unless removed, LANDR Sessions will now automatically appear in the Master fader/bus when you launch your DAW.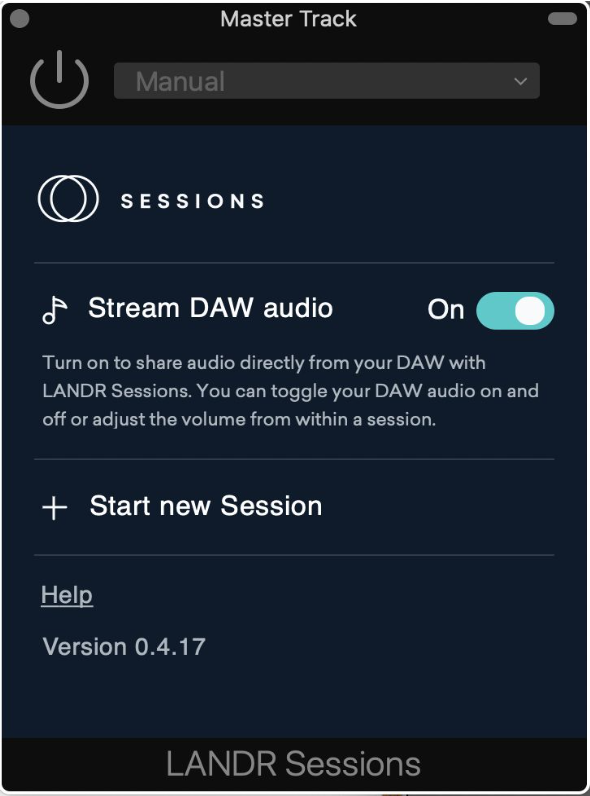 Stream your audio
You can now start a Session and stream audio from your DAW. This can be done using the plugin within your DAW or from the ​LANDR Sessions page​.
The ​Start New Session​ button will launch a Session in your computer's default web browser.
For the best experience, we recommend using Chrome.
If you prefer a different default browser but would like to use Chrome for Sessions, copy and paste the Sessions link into Chrome.
Click on the music note button​ in the video chat to enable audio streaming from the LANDR Sessions plugin.

Collaborate​ remotely like you're in the same studio
Produce tracks remotely
Facilitate group songwriting
Give music and production lessons
Updated