To share your project, click 'Share' in the top right-hand corner of the dashboard.

Enter the email addresses of people you want to invite to the project and assign them roles as a 'Viewer' or 'Collaborator'.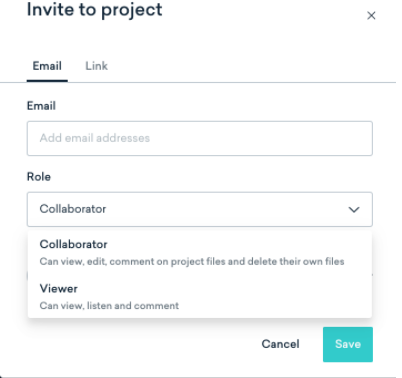 Once finished, click 'Invite' to add the users to your project.
You can also enable 'link sharing' to share direct links to a project.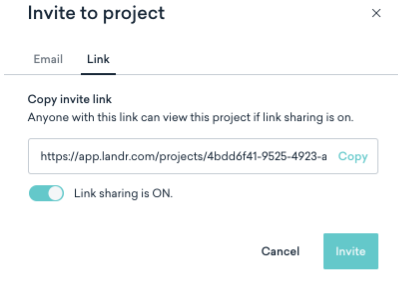 Updated