By default, Creator will set the key of your track to the key of the first loop you add.
To change the key, use the slider at the top of the widget.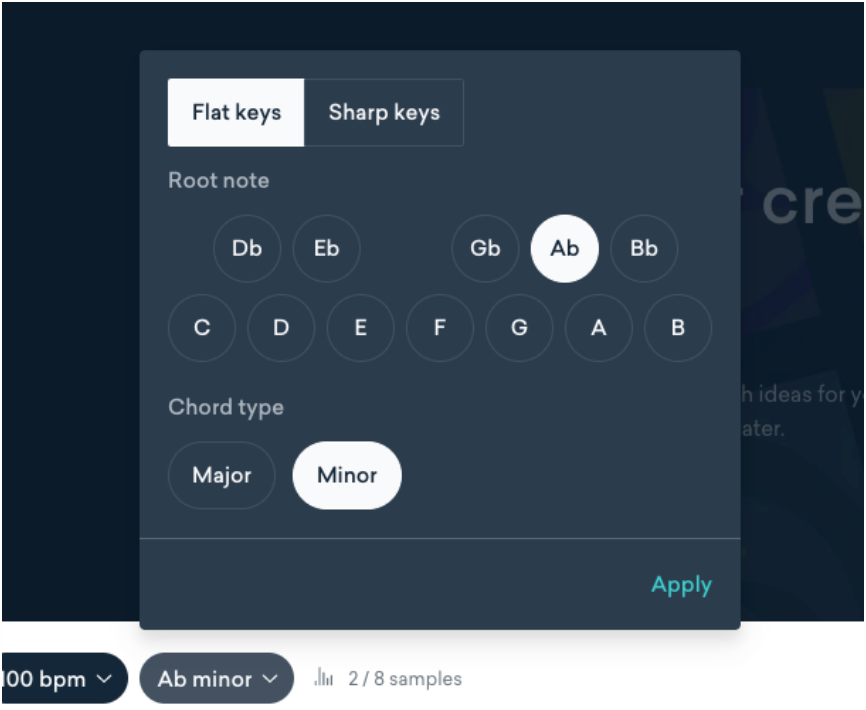 To change the key of an individual sample, find the key in the Advanced Settings. Each notch on the dial represents a semitone.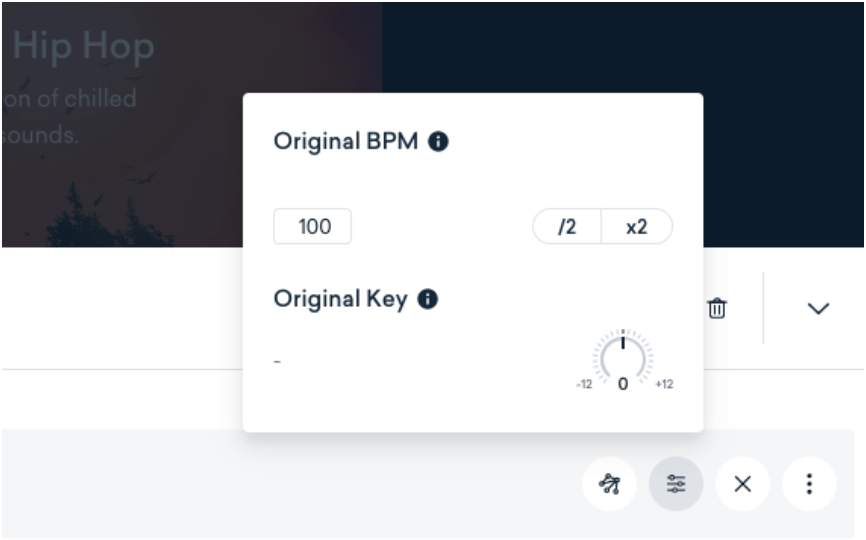 Updated