To withdraw your earnings, go to your Distribution dashboard, click on Earnings > Withdrawals.
You will need to fill out an electronic tax form (powered by Tipalti). You may refer to this article for more information on how to fill out your tax form.
When filling out your tax information, you will be able to select your preferred payout method on step 2.
Processing times for payouts are anywhere between 1 to 7 business days and will depend on the payout method, the country and the currency the payouts are being made to.
Additional fees may apply if a transaction fails or is rejected.
Payout Methods
Fees (In USD)
Minimum Payout Amount (In USD)
ACH (US)
$1.00/transaction
$5.00
Local Bank Transfer International ACH (eCheck)
$5.00/transaction
$5.00
Wire Transfer (US)
$15.00/transaction
$15.00
International Wire Transfer (In local currency and USD)

Local Currency: $20.00/transaction

USD: $26.00/transaction

$15.00
PayPal

US Residents: 2% ($1.00 Max)

Non-US Residents: 2% ($21.00 Max)

$1.00
You will be able to select your currency at this step as well.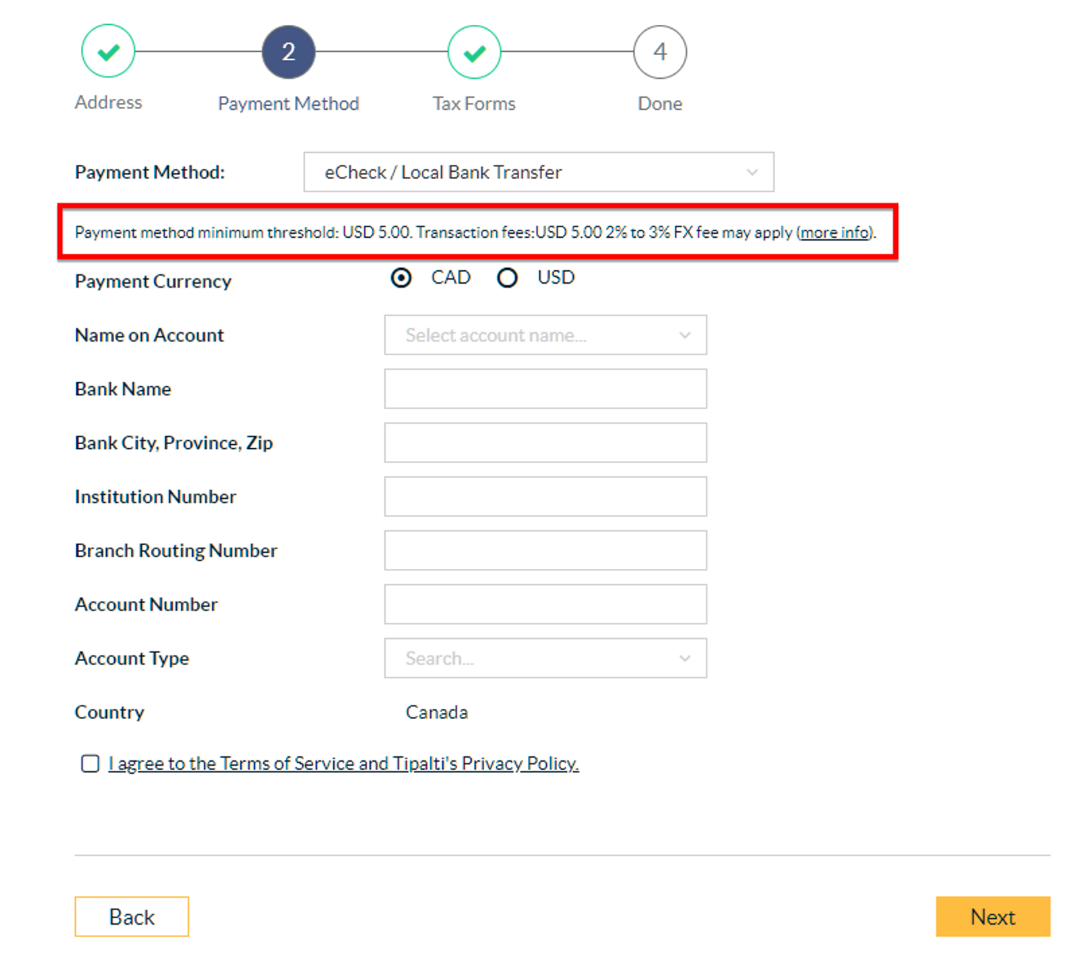 Once your tax form has been submitted and approved by Tipalti, you will be able to withdraw your earnings.
Updated